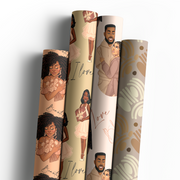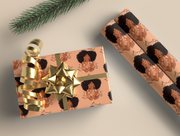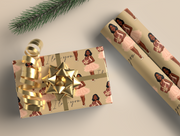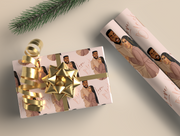 Beautiful Occasions African American Giftwrap + Free E-book
Transform your gift-giving into a memorable experience with Mah Melanin's "Beautiful Collection" Premium African American Wrapping Paper. This set of four oversized rolls offers more than just coverage; it delivers a visual celebration of culture and elegance, ideal for any occasion—from weddings and birthdays to holidays and special moments.
Engineered with heavyweight luxury paper, each roll is designed to withstand the rigors of wrapping, folding, and shaping around even the most intricate gifts, without the risk of rips or tears. With the "Beautiful Collection," you're not just wrapping a gift; you're crafting an unforgettable moment, thanks to our mesmerizing, one-of-a-kind designs.
Complete the look with sophistication. Choosing the "Beautiful Collection" is the final, excellent touch that will make your gift truly special. It's not just any wrapping paper; it's the finishing touch that elevates the entire gift-giving experience.
 Each individual roll measures 30 inches wide by 20 Feet long.