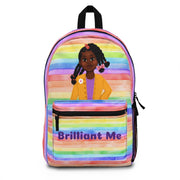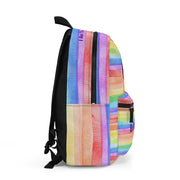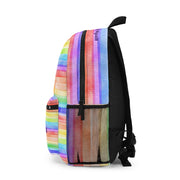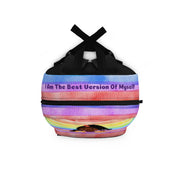 Magical Brilliant Me African American Backpack - Featuring Syreniti
Our African American Brilliant Me backpacks displays a positive reflection of the African American culture. Kids can now carry backpacks that accurately and beautifully reflect the culture as it promotes the Brilliancy within them. They can show off and show out with pride at school with these positive reflections of themselves. Not only are these backpacks beautiful, they are also functional. Our backpacks are roomy, durable and lightweight, it has a pocket on the side to hold water bottles, a front pocket and two sections inside (including a padded section) of the main area. Our padded inside pocket is great for storing electronics, including small laptops and devices. Grab it, stow it, throw it onto the seat next to you, this backpack can take it, and so will you, wherever you go!   Combine this item with our Magical fleece blanket, pencil case, canvas wall art, tote bag, bookmark and notebook for the perfect look.
.: 100% Polyester
.: Lightweight and waterproof
.: Adjustable shoulder straps
.: Custom name tag sewn inside.
| | |
| --- | --- |
| Length, in | 11.81 |
| Width, in | 5.12 |
| Height , in | 18.11 |
This item is eligible for Free Shipping
Syreniti images are protected by copyright laws.