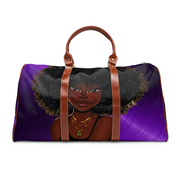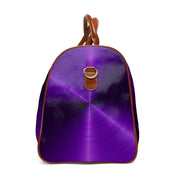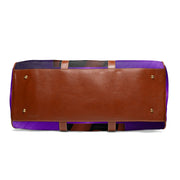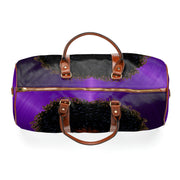 The CEO Waterproof Travel Bag
Unlock the ultimate fusion of elegance, practicality, and confidence with the CEO Waterproof Travel Bag, meticulously crafted for the ambitious, style-conscious woman. With this extraordinary travel companion, you can transform every trip into a seamless, memorable experience that showcases your impeccable taste and penchant for luxury.
Our state-of-the-art, water-resistant material provides unparalleled protection for your essentials, ensuring they stay safe from moisture in a variety of conditions. Effortlessly venture through misty mornings or damp atmospheres with the comforting assurance that your possessions remain secure and dry.
The robust leather hand straps not only exude sophistication but also provide unparalleled comfort, allowing you to carry your bag effortlessly from the departure gate to your destination. The mesmerizing purple color creates a statement that is both alluring and tasteful, making this bag the epitome of functionality and high fashion.
Elevate your travel game and make a lasting impression with the CEO Waterproof Travel Bag. Don't settle for anything less than the very best in style, quality, and convenience. Seize the opportunity to indulge in this must-have accessory and experience the difference for yourself. Your future journeys will thank you!
.: 100% high-grade PU leather
.: One size: 20" × 12'' × 9" (50.8cm × 30.5cm × 23cm )
.: Brown PU leather handles and an adjustable shoulder strap
.: Polyester lining
.: Gold-colored zipper
.: All-over print