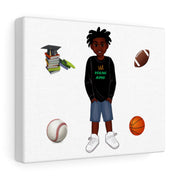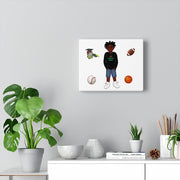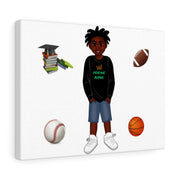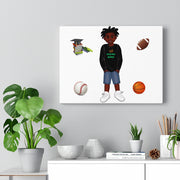 African American Boy Canvas Wall Art Featuring Ja'Siyah
A perfect addition to every room! Our Canvas, soon to be yours, includes beautiful African American Black Art and is made from a finely textured artist-grade cotton, which allows crisp, clean and outstanding clarity and detail. Featuring our very own... Ja'Siyah. 
.: 100% Cotton fabric
.: Closed Back
.: Build with a patented solid support face
.: High image quality and detail
.: For indoor use
This Item qualifies for FREE SHIPPING
Ja'Siyah images are protected by copyright laws.